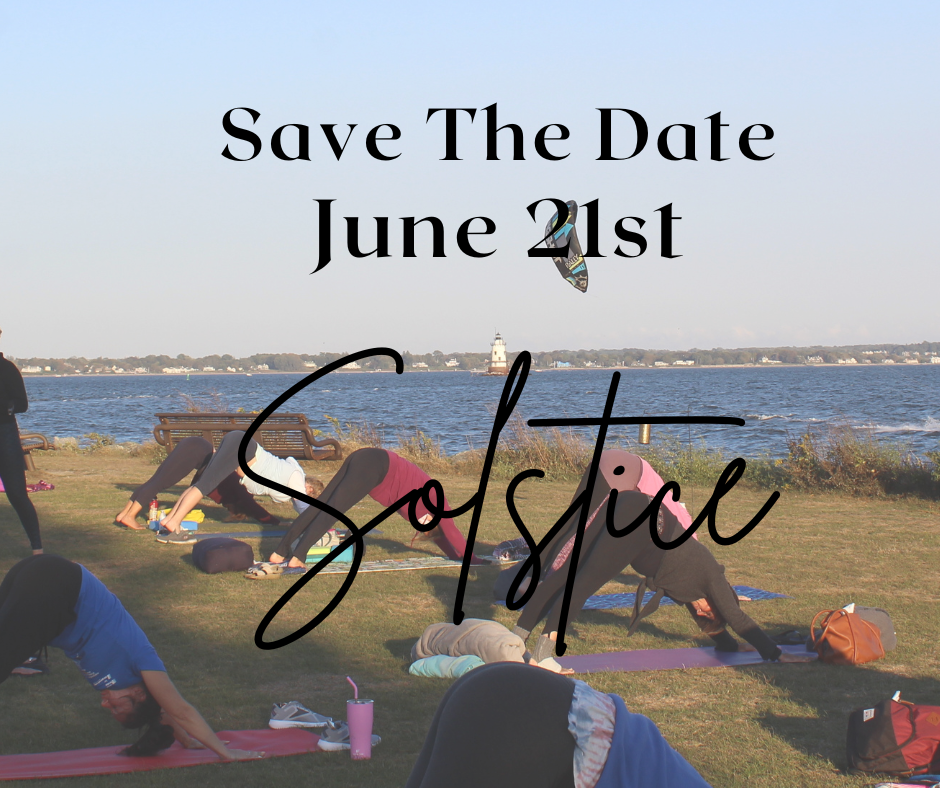 Yoga at The Point is located at Conimicut Point Park in Warwick and is a hidden little treasure we want to share it with you!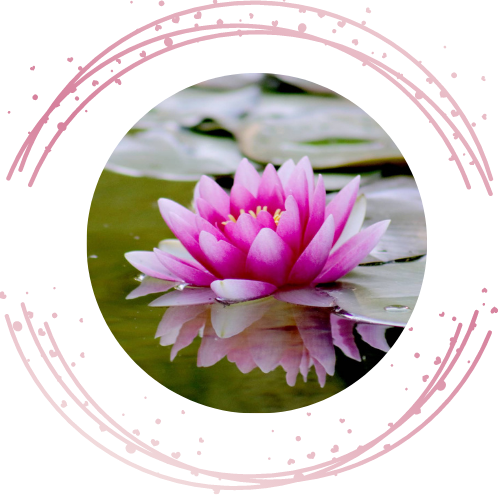 Welcome to our yoga community
Yoga at The Point is a yoga collaborative administered by Lisa Markovich and Pauline Mann
Yoga at the Point began in 2019, when Program Coordinator Lisa Markovich, a lover of yoga, wanted to bring something wonderful and special to the Conimicut community. In 2020, Pauline Mann, also a Yoga Instructor partnered with Lisa as YATP's Event Coordinator.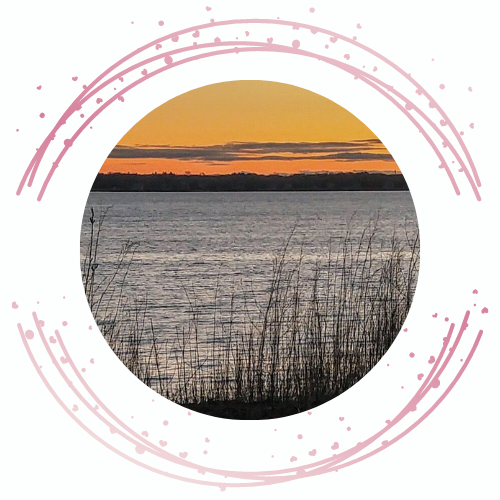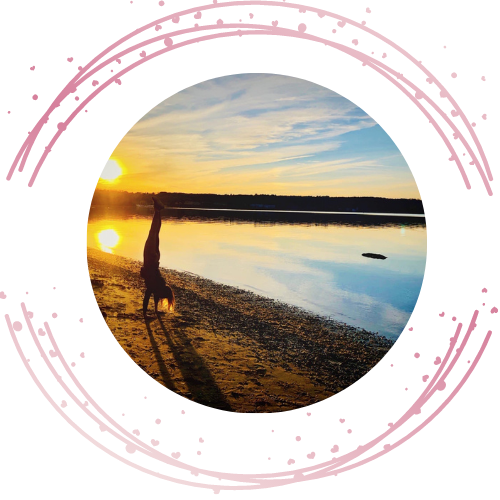 Why come to one of our classes?
The Tranquility of Conimicut Point Park
Conimicut Point Park is a beautiful setting for yoga. It is a hidden treasure that many have not experienced. Yoga classes are held on the grass with beautiful panoramic views of Warwick Bay and our historic Conimicut Point Lighthouse.  The warm sunshine and fabulous breezes that are a distinctive part of the experience at the Point partnered with the beautiful sounds of the water splashing the shoreline and rocks create a tranquil setting for your yoga practice. The sounds of nature at Conimicut Point is the most beautiful music – it is calm and inviting for yogis of all levels. 
Come Join Us!
Our classes are for all levels

No need to pre-registrater for classes
$10 per class paid directly to the instructor – Cash or Venmo.
Our Vision
Our vision is for you to have a tranquil and beautiful experience.
Whatever class is being taught, it's for all levels.  If you have never done yoga or it's been a while, please let the instructor know before class begins.
CLASS STYLES TAUGHT THROUGHOUT THE SUMMER AND MAY VARY FROM CLASS TO CLASS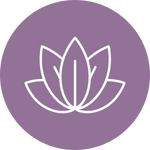 Focus Flow
Where focus goes, energy flows. This class utilizes elements from many yoga styles. Students are encouraged to work with intention. Core strength and breath are emphasized.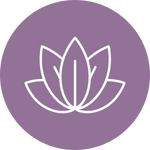 Yoga 101
Each class will guide students through a series of poses focusing on energetic alignment, conscious sequencing and prevention of injury. The course moves through poses in a deliberative way to encourage students to feel each movement physically ad emotionally. Long holds, deep breath, and gratitude are at the foundation of each class.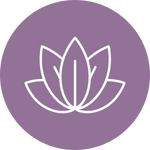 Forrest Fusion Yoga
Exploring the power of breath in each move and hold; finding joy and ease in core.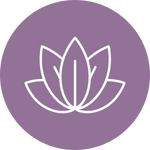 Vinyasa Flow
This class is for everybody. Move with intention in this playful vinyasa flow.
Pauline Mann
Instructor / Event Coordinator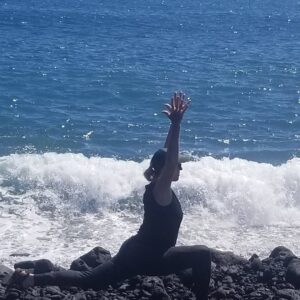 Event Coordinator / Instructor
Pauline's yoga journey began many years ago while still a collegiate athlete.  Yoga was an integral part of her training as a distance runner.  She was fortunate to train under a coach that recognized the importance of elongating muscles through a yoga practice to counteract the compacting of muscles that occurs with vigorous strength training.  In addition to being an Instructor, she is also Yoga at The Point's Event Coordinator.
Aeriel Arthur
Instructor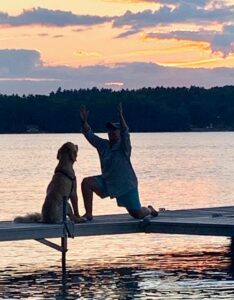 Aeriel loves yoga!
She loves practicing, teaching, and exploring all the ways the practice of yoga shows up in her life every day both on and off the mat. As a teacher, she invites students to explore the power and movement of their breath in each transition, in each pose. She welcomes students to change from thoughts and expectations of what they "can't do" to explore and discover what they "can do" inviting a greater awareness for each individual to find their way to greater love, compassion, and freedom for themselves in their own life journey.
Bonnie Pelletier Donahue
Instructor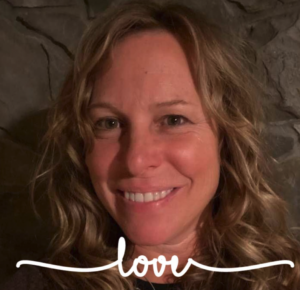 For Bonnie, meditation is her medication.  Her solution to navigating through this journey we all call life. Slowing down, pausing and observing the breath she can slow the mind.  Practicing yoga since the 90's she finally took the leap and trained with Coral Brown in 2015.
The hardest pose in yoga, Bonnie says, is getting on the mat! Once you decide to make space for yourself to mediate and stretch into the muscles that hold all your history, healing begins. Bonnie is a Reiki II practitioner, Y12SR instructor, Children's instructor, Sound healer facilitation, Mom, entrepreneur.
She enjoys teaching and inviting others to have a better relationship with their bodies, mind and spirit.
Children (16 and under) are always invited and free  to practice with an adult.
Improves strength, balance and flexibility.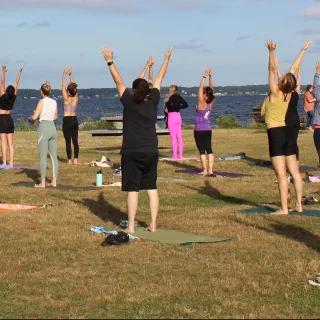 Relaxes you, to help you sleep better.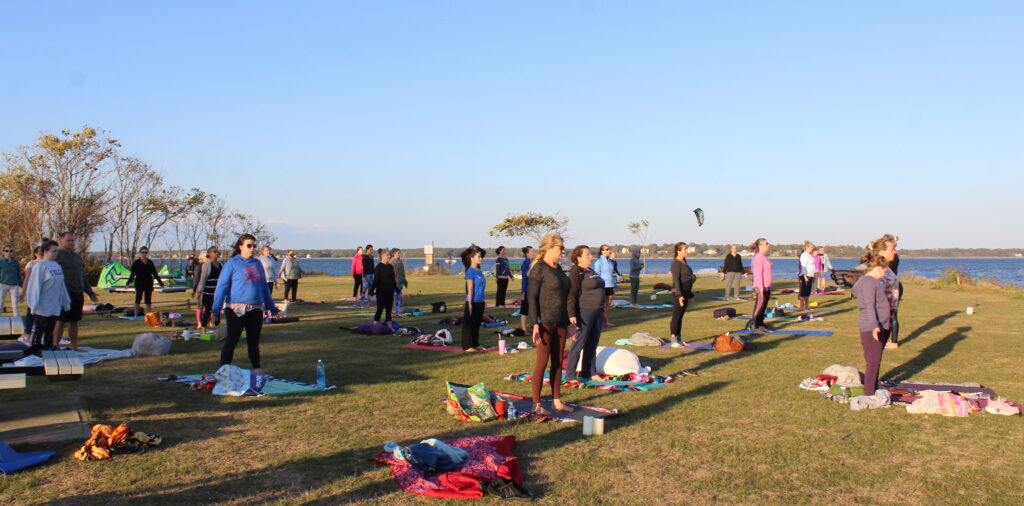 Connects you with a supportive community.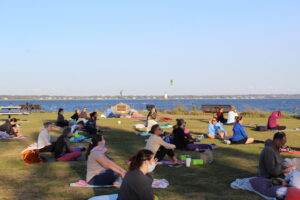 Promotes better self-care.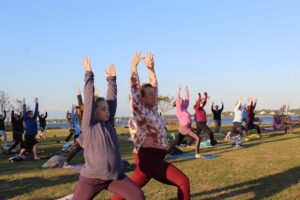 Helps with back pain relief.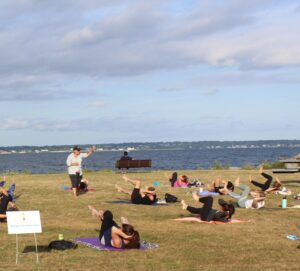 More energy and brighter moods.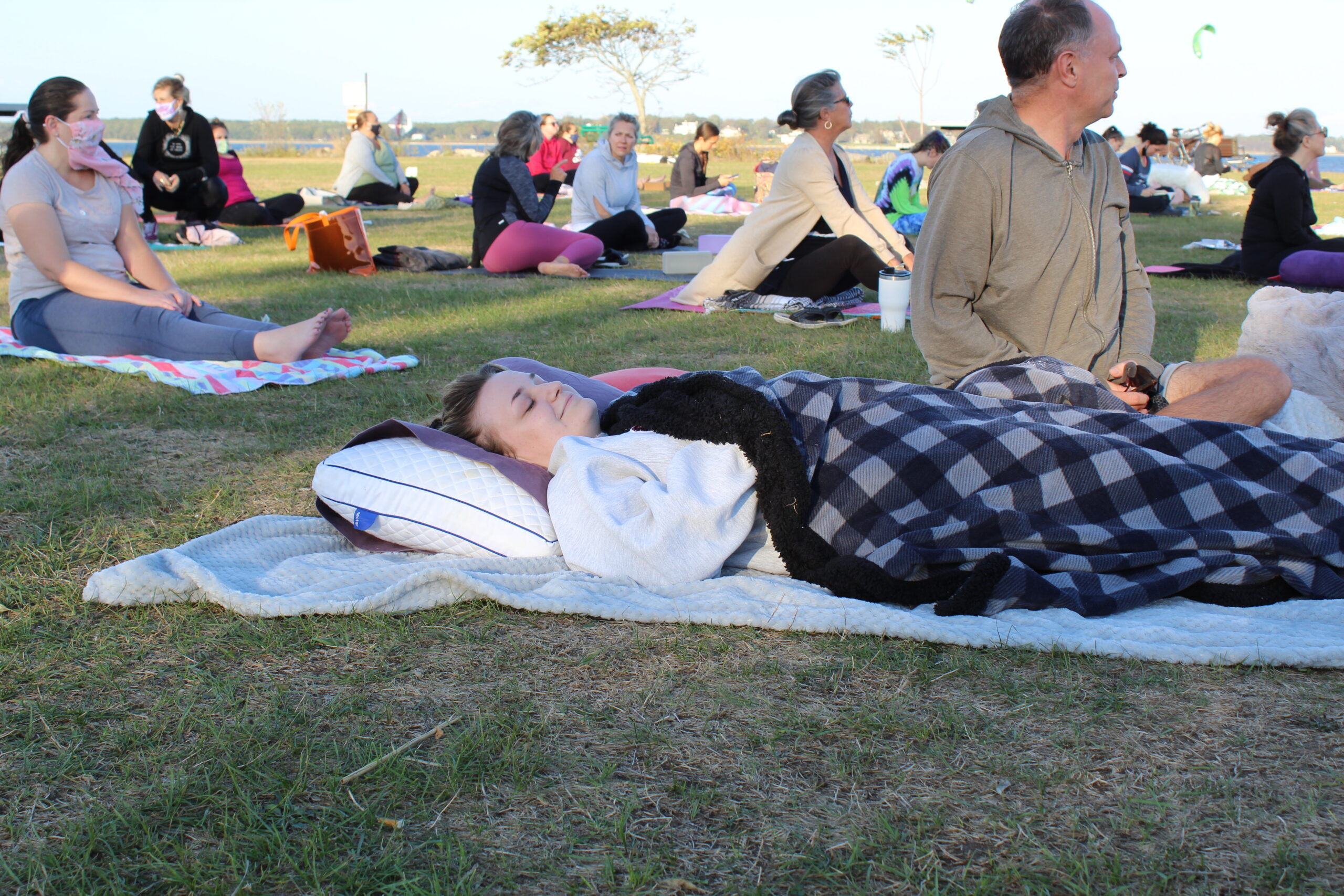 Can ease arthritis symptoms. Benefits heart health.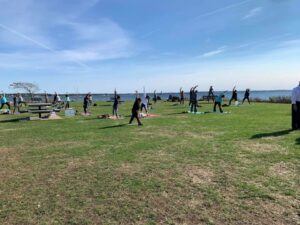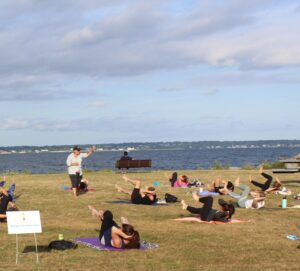 heals, cleanses, enlightens, brings joy
We'd love to hear about your experience too.  Let Us Know
~Beverly Tirrell~ "I attended Yoga on Saturday with my daughter and a friend of ours and so enjoyed the class. I have been taking Yoga/Pilates for 14 years. I am 73 years old and have so benefited from the opportunity to participate in the classes. The location of the Point is so special!"
~Terry S.~ "Read a post on Facebook about classes. Checked it out and it was amazing! I'll definitely be going again."
~Carol~ I loved the writing up in The Beacon about your full moon event. Really looking forward to the October one!
~Bethany H.~ I truly love Yoga at the Point. There are wonderful and inspiring instructors. Highly recommend Yoga at the Point. Also enjoy the yoga events you have planned the full moon event was spectacular! Keep up the amazing work!! Namaste
~Cathy ~ The free 101 yoga class was so helpful. I'm a beginner and found the class to be just what I needed. Thank you
Yoga allows you to find an inner peace that is not ruffled and riled by the endless stresses and struggles of life.
B.K.S Iyengar